NEWS TOPICS ーLatest Information―
May 23-24,2019

"The Financials ISAC Japan Annual Conference 2019"was held.

December 17-18, 2018

"CyberQuest Ⅲ" was held.

November 15-16, 2018

&nbsp Fall Conference was held in Sapporo.

Augast 21, 2018

"Fire 2018" a joint exercise for the members took place.
Financials ISAC Japan Activities
Financials ISAC Japan has been established for the purpose of sharing and analyzing information concerning Japans financial institutions' cyber security, and through promoting improvement in the safety of financial institutions ensuring the continued peace of mind and security of users.
Supporting Members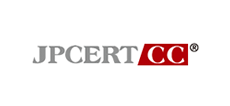 Affiliate Members (In Japanese alphabetical Order)
Affiliate Members are IT and IT security companies that support and cooperate with Financials ISAC Japan.